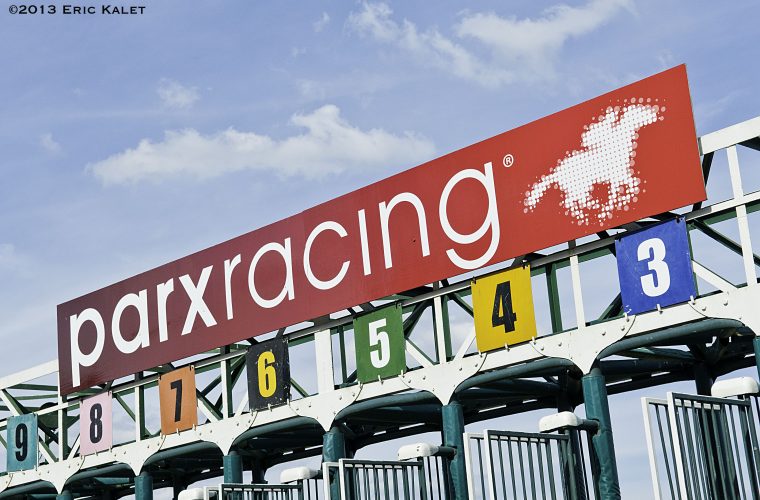 Ten Strike Racing is no stranger to the winner's circle at Parx Racetrack. Currently, they lead all other owners at the Philadelphia track in number of wins, win percentage and top 3 percentage as seen below:

Their momentum has been strong in the past week with three impressive performances, two of which came at Parx and one at Indiana Grand:
July 18, Indiana Grand – Dance Proudly (click her to watch the replay)
Trainer: Randy Matthews
Jockey: Richard Bracho
Dance Proudly broke smartly from the gate and Richard Bracho gave the gelding a ground saving trip on the rail as they went in 21.31 and 43.76. Turning for home, Black Tavish looked as if he was going to pull away from Dance Proudly, but the Ten Strike color bearer dug deep, regained his balance and came with a run that saw him win by 1 ¾ lengths.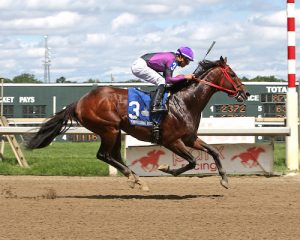 July 24, Parx – Tarpy's Surprise (click here to watch the replay)
Trainer: Shea Stuart
Jockey: Eddie Castro
Tarpy's Surprise, a private purchase for Ten Strike Racing in June, was making his first start for the partnership and trainer Shea Stuart. He broke well and settled in a stalking position on the rail in 4th. Tarpy's Surprise was sent on by jockey Eddie Castro at the half mile pole and by the top of the stretch, there were no challengers for tarpy's Surprise as he won by 5 ½ lengths. This was trainer Shea Stuart's first win with tarpy Surprise and first for Ten Strike Racing.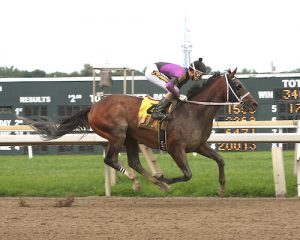 July 25th, Parx – Zanotti (click here to watch the replay)
Trainer: Juan Carlos Guerrero
Jockey: Jorge Vargas Jr.
Zanotti was sent off the heavy favorite in this race. He broke mid pack and settled two wide behind the leaders. Zanotti slowly began to pick off his opponents one at a time and by the time they reached the ¾ pole, he was cruising past the leader. Jorge Vargas gave Zanotti a hand ride down the stretch to win by 7 lengths. Zanotti now has 7 starts for 4 wins and 3 places.