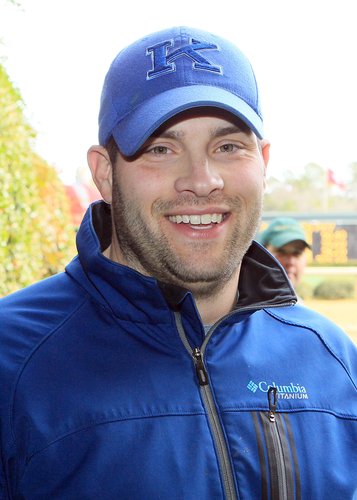 Cox grew up a few blocks from Churchill Downs and earned an advanced degree in racing education under the famed Twin Spires (though one might think he was a graduate of the University of Kentucky with all the athletic garb he wears regularly). He broke into the game working for trainers Burt Kessinger and Jimmy Baker before landing a job as assistant to trainer Dallas Stewart. His five-year stint there indoctrinated him to the revolutionary training program pioneered by D. Wayne Lukas and has been passed down through former assistants like Todd Pletcher, Kiaran McLaughlin and Stewart.
Once setting out on his own in 2005, Cox needed to be sharp to get established with a small stable. He identified Oaklawn in 2009 as a place to build momentum and get rolling with horses he picked out through claiming races at the end of Churchill's fall meet. Since then he has been a solid force in the trainer standings at Oaklawn, closing out the 2012 meet 3rd in the standings and in the top 10 at Churchill Downs Spring meet in 2011 and 2012.
In recent years, Cox has broken out, winning two Breeders' Cup races in 2019 before taking home four Breeders' Cup wins in 2020. Cox trains Ten Strike standouts Warrior's Charge, Dot Matrix, Lady Rocket and Swill.
Cox resides in Louisville with his wife Livia and their sons Bryson, Blake and Brodie.