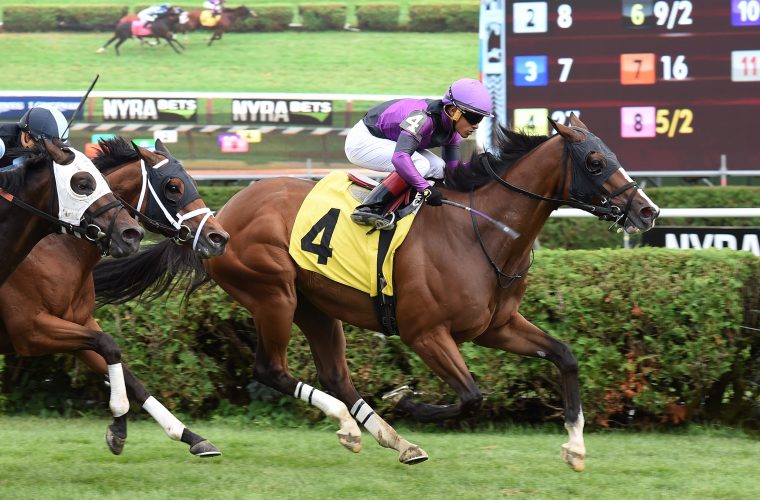 Anyone in the Thoroughbred industry knows that owning a horse that wins a race is a great accomplishment in itself. Owning a horse that wins a race at Saratoga is something even greater. But on Thursday, August 24th, Ten Strike Racing accomplished something very few owners ever have:
Win with a homebred at Saratoga.
Ten Strike co-founder Marshall Gramm claimed his first horse in 2008, a 6 year-old mare by Gulch that had made 42 career starts. Her name was Aunt Dot Dot and she raced seven more times before he retired her in February of 2009 and bred her to the full brother of Giant's Causeway, Freud. The mating resulted in a bay colt named Dot Matrix.

Dot Matrix has had 14 Career starts and run in the money 8 times including 3 wins. His most recent win, of course, was at Saratoga in a $35,000 Claiming Race. View Race Replay here (Thursday, Aug. 24, Race 3).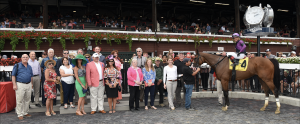 Marshall Gramm summed the win up best, "Nothing beats winning with a homebred at Saratoga"