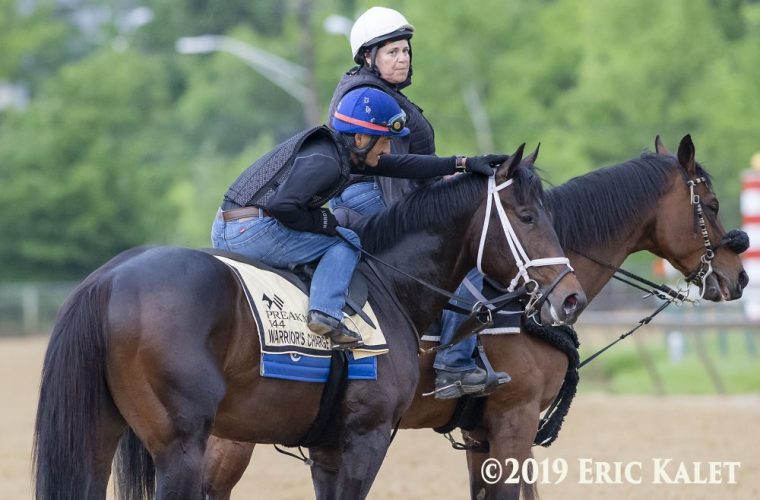 Originally written by PaulickReport.com. 
It wasn't until after the Kentucky Derby that economist Marshall Gramm even began to consider starting a horse in the 2019 edition of the Preakness Stakes. According to the Daily Memphian, the Rhodes professor took on the idea after learning that neither Country House nor Maximum Security would be starting in the middle jewel of the Triple Crown.
His partnership group, Ten Strike Racing, owns a 3-year-old son of Munnings named Warrior's Charge. The colt won his last two starts at Oaklawn Park by a combined 12 1/2 lengths, but wasn't nominated to the Triple Crown. It cost $150,000 to make Warrior's Charge eligible for the Preakness, but Gramm believes it is worth the risk.
"He's probably worth $600,000 to $750,000 right now," Gramm said. "The Preakness could increase it to $4 million. The winner's share is $900,000. You're talking about, if you finish third, we break even on the gamble. We may look like geniuses or we make look like fools."
Trained by Brad Cox, Warrior's Charge will inherit the skills of Hall of Fame jockey Javier Castellano for the Preakness. The colt needs to race on or near the lead to be competitive, Gramm explained, and the gambler expects him to go off at 10-1 or 12-1 odds.