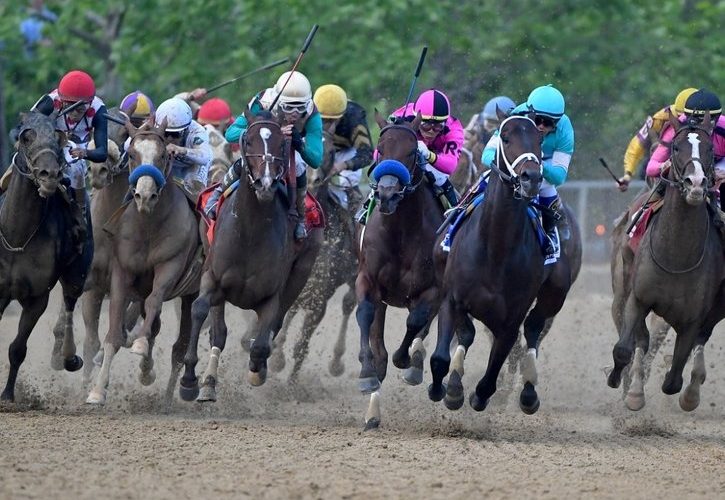 Originally published on HorseRacingNation.com.
With a fourth-place finish in Saturday's Preakness Stakes, the owners of Warrior's Charge didn't offset the $150,000 fee to supplement their colt for the second leg of the Triple Crown series.

But Ten Strike Racing and Madaket Stables left Pimlico Race Course with $99,000 of that accounted for and one to watch this summer.
"The horse showed them a lot," said trainer Brad Cox. "I think for them, everything was positive as far as the performance.
"…He runs as hard as anyone. He's on the lead. He's running. He's a horse we're going to give plenty of time to after this race — no hurry."
Warrior's Charge, as expected, factored in the Preakness pace scenario, leading through a brisk opening half mile of 46.16 seconds. While he stayed on, Anothertwistafate evidenced the difficulty of the early fractions, fading to 10th after pressing Warrior's Charge.
The Florida-bred son of Munnings entered the Preakness off back-to-back wins at Oaklawn Park, breaking his maiden and then beating winners in front-running efforts.
"I thought, 'Warrior's Charge is doing exactly what I thought. He's going to take them a long way,' and he continued on," Cox said. "Then War of Will slipped up on the inside and I thought, 'OK, he's got the best of us.'"
The setup benefitted Cox's other runner, Owendale, who runs for separate ownership and came on for third.
"The horse on the lead ran an unbelievable race," the trainer added of Warrior's Charge. "He's a really nice horse — probably just a little shorter races for him in the future. He's a very, very nice horse."
With the Belmont Stakes at 1 1/2 miles not a possibility, Cox mentioned a trio of races in which Warrior's Charge could appear: the July 5 Iowa Derby, July 13 Indiana Derby (G3) and July 20 Haskell Invitational (G1).