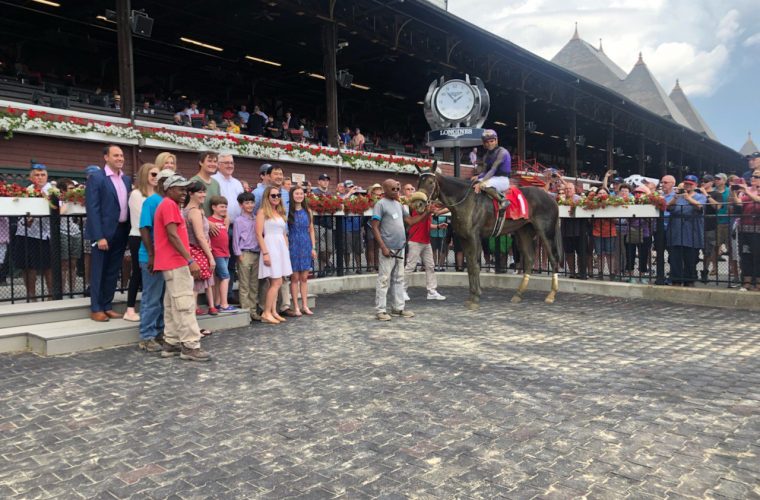 Lucky Move, claimed for $30,000 by Ten Strike Racing at Churchill during Kentucky Derby week, has already paid dividends with a win at Saratoga, followed up by a close 3rd place finish in the Saratoga Dew Stakes back at that same venue on August 8th.
The New York-bred daughter of Lookin At Lucky has blossomed under the care of trainer Bentley Combs, whom she has a win and two third place finishes for.
Lucky Move dropped towards the rear of the field in the Saratoga Dew as she usually does, trailing several lengths behind in the $100,000 event. Having to sit behind a dawdling pace, she began to make up ground as they neared the far turn, gathering up a head of steam before jockey Joel Rosario unfortunately dropped his whip at the top of the lane.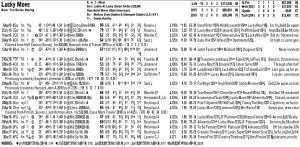 She ultimately ran 3rd, beaten just 2 1/4 lengths, while missing 2nd place by just a head. Since her claim, she has more than earned back her purchase price having racked up over $60,000 in purse money.